Measure Once, Cut Twice

Tyler Armstrong & Jacob Freeman

March 3 - March 25, 2023
Opening reception March 3, 6-9pm


Click here for exhibition checklist

Installation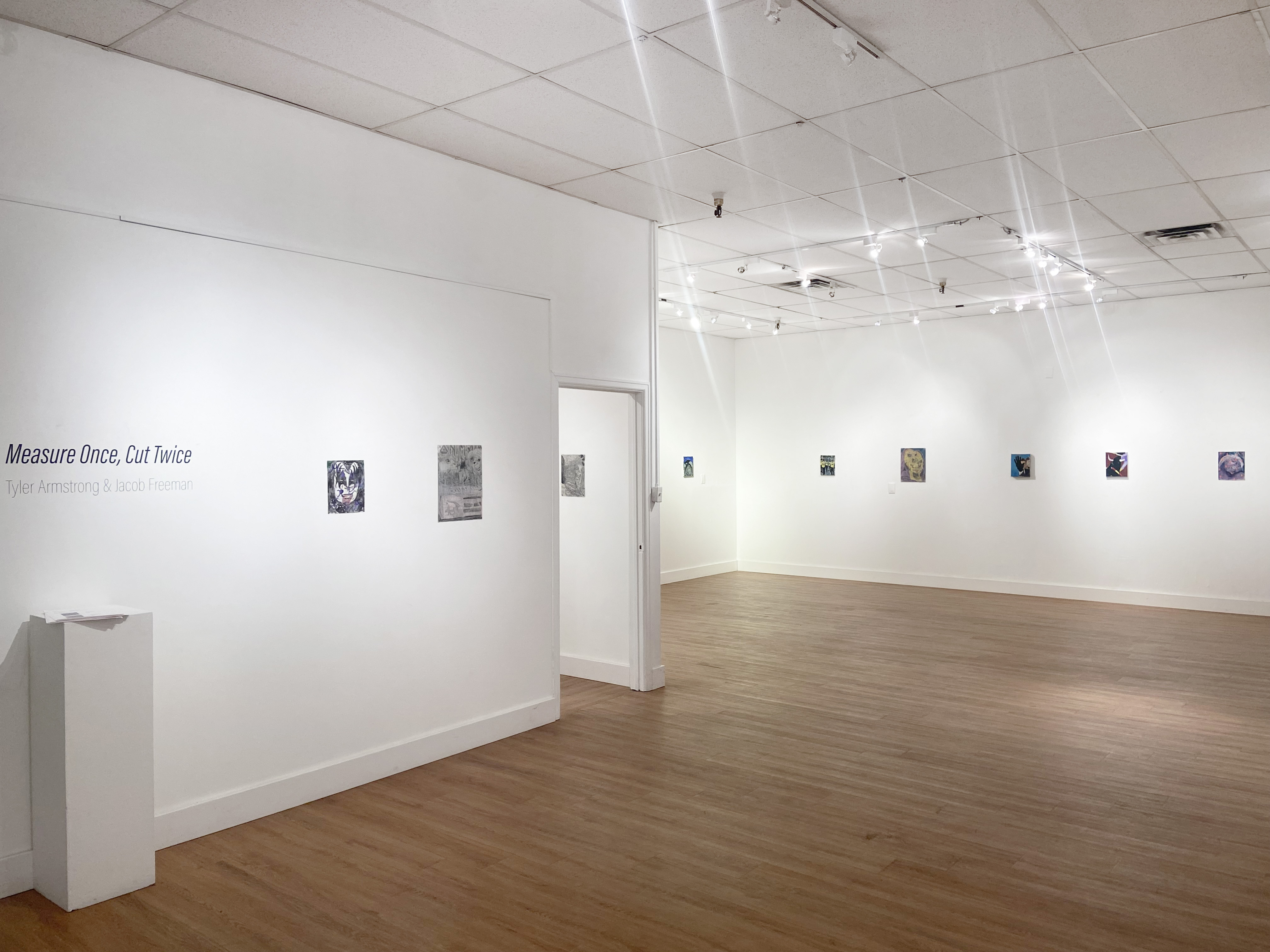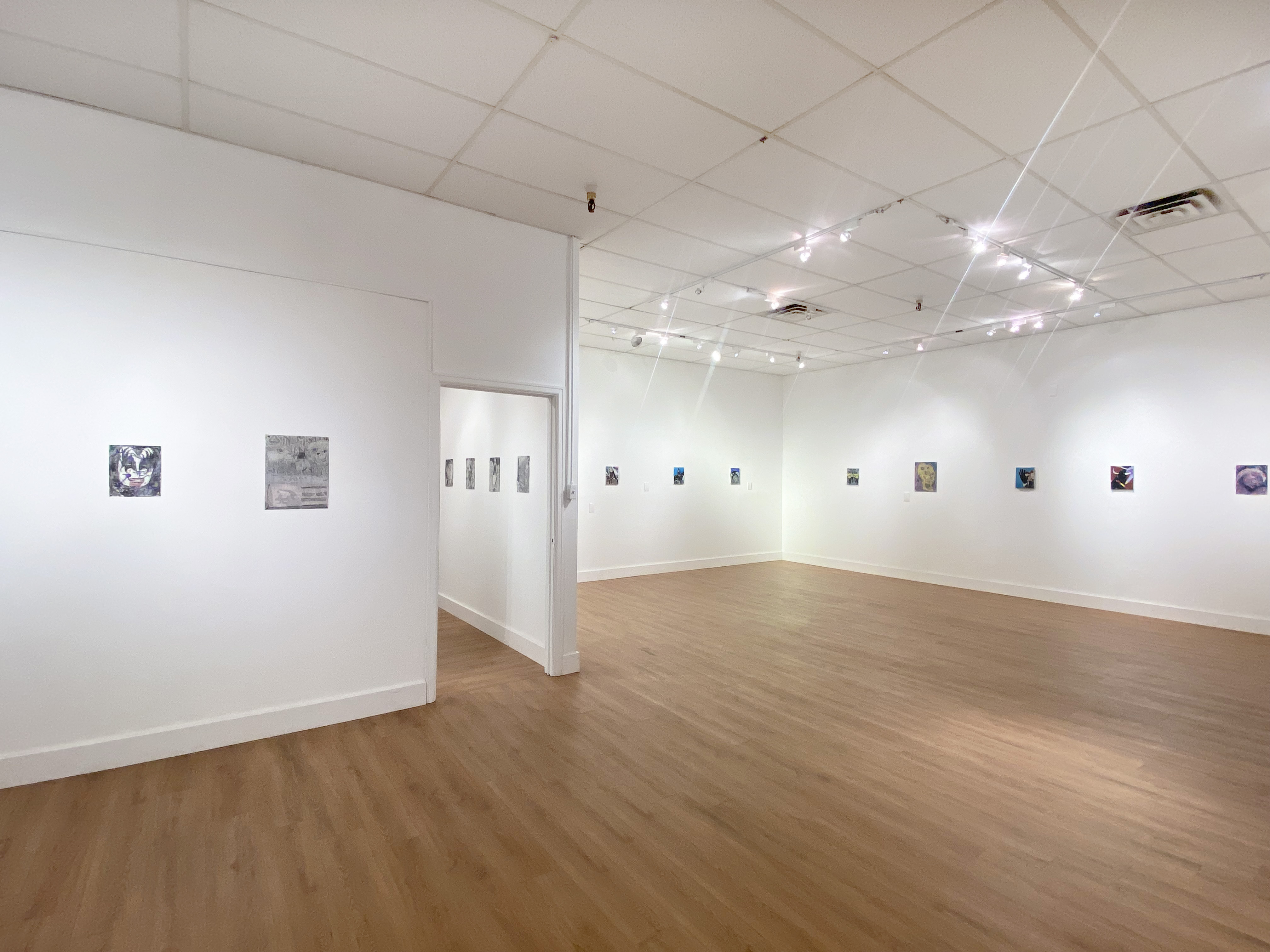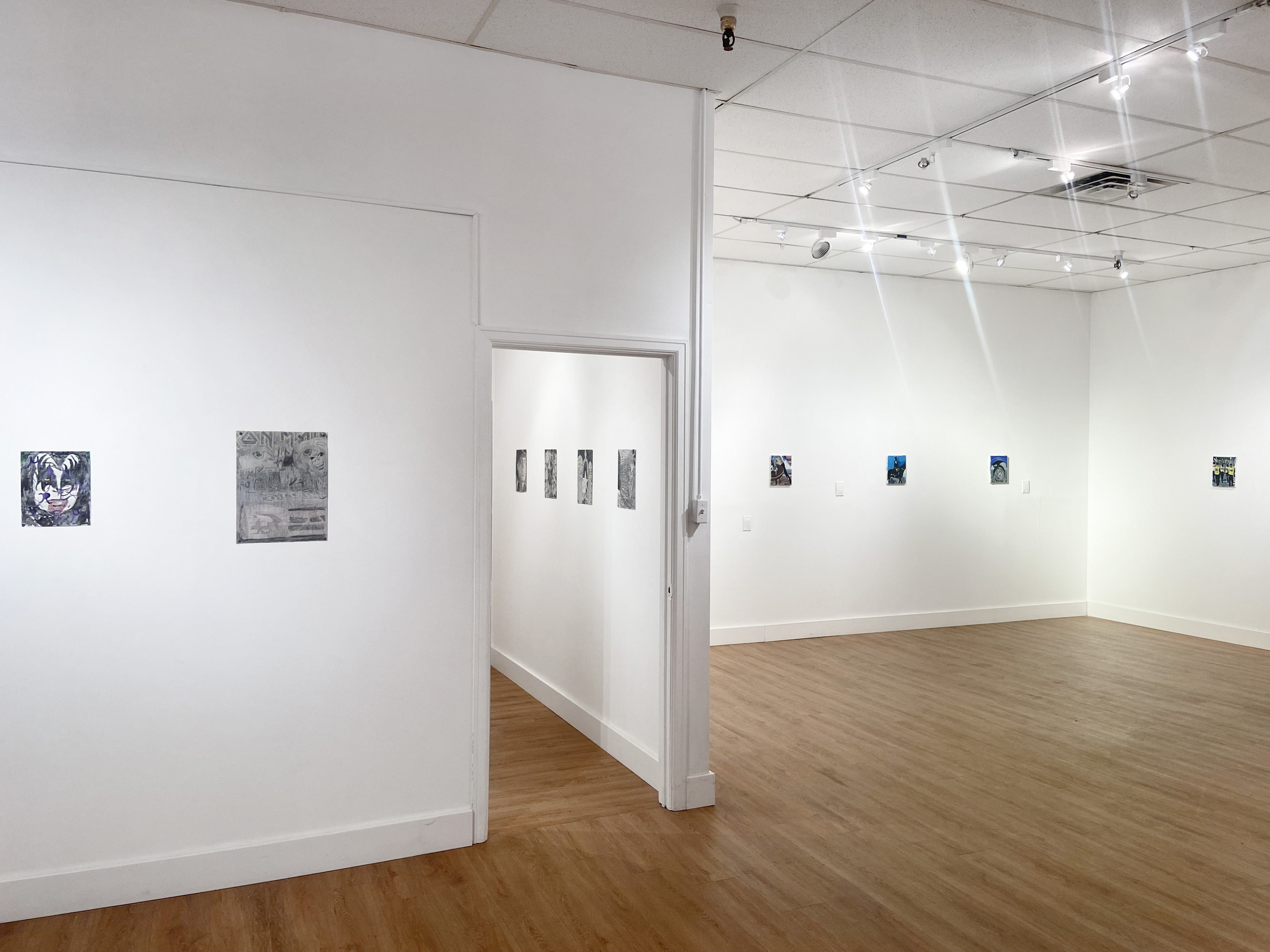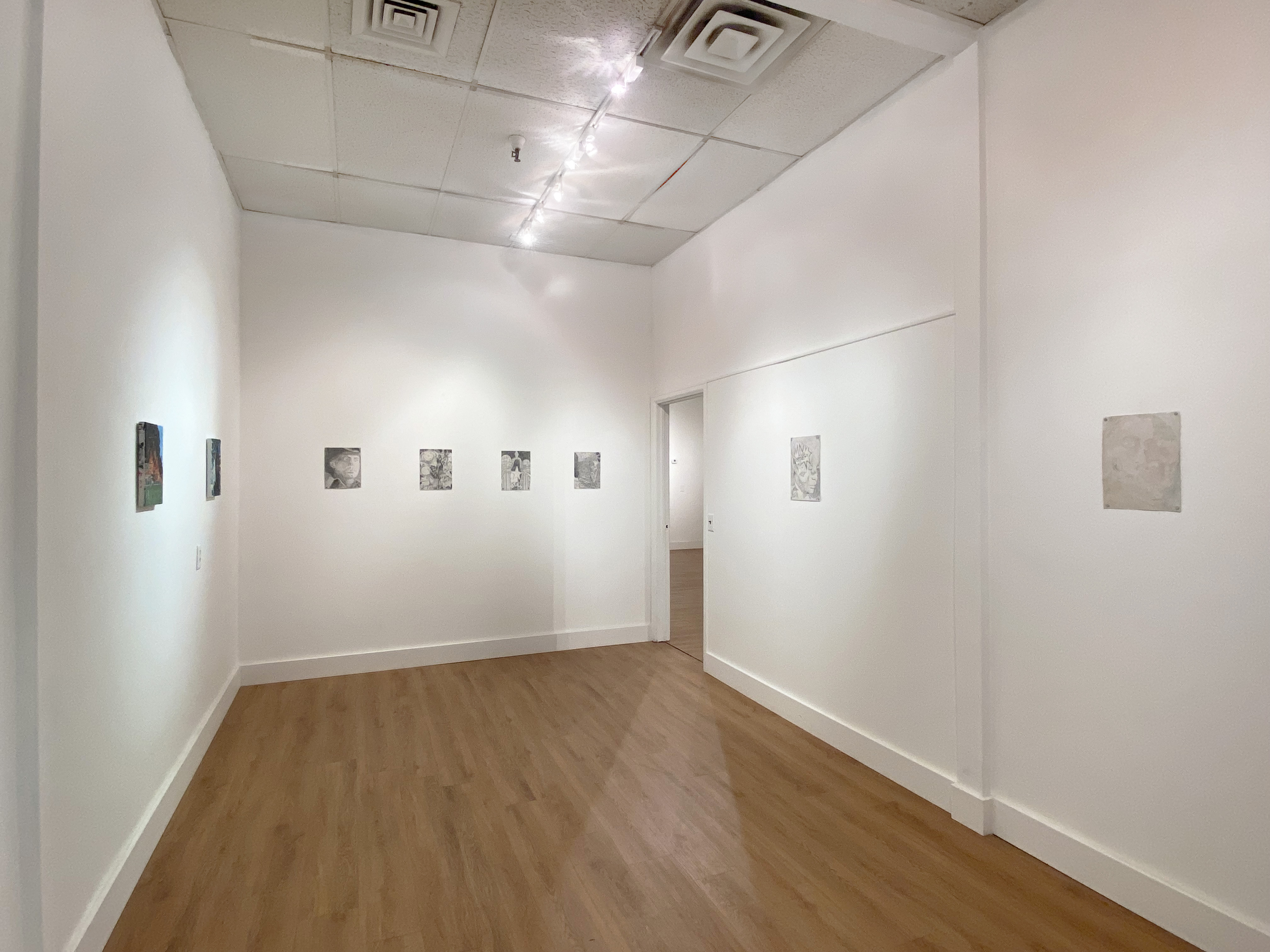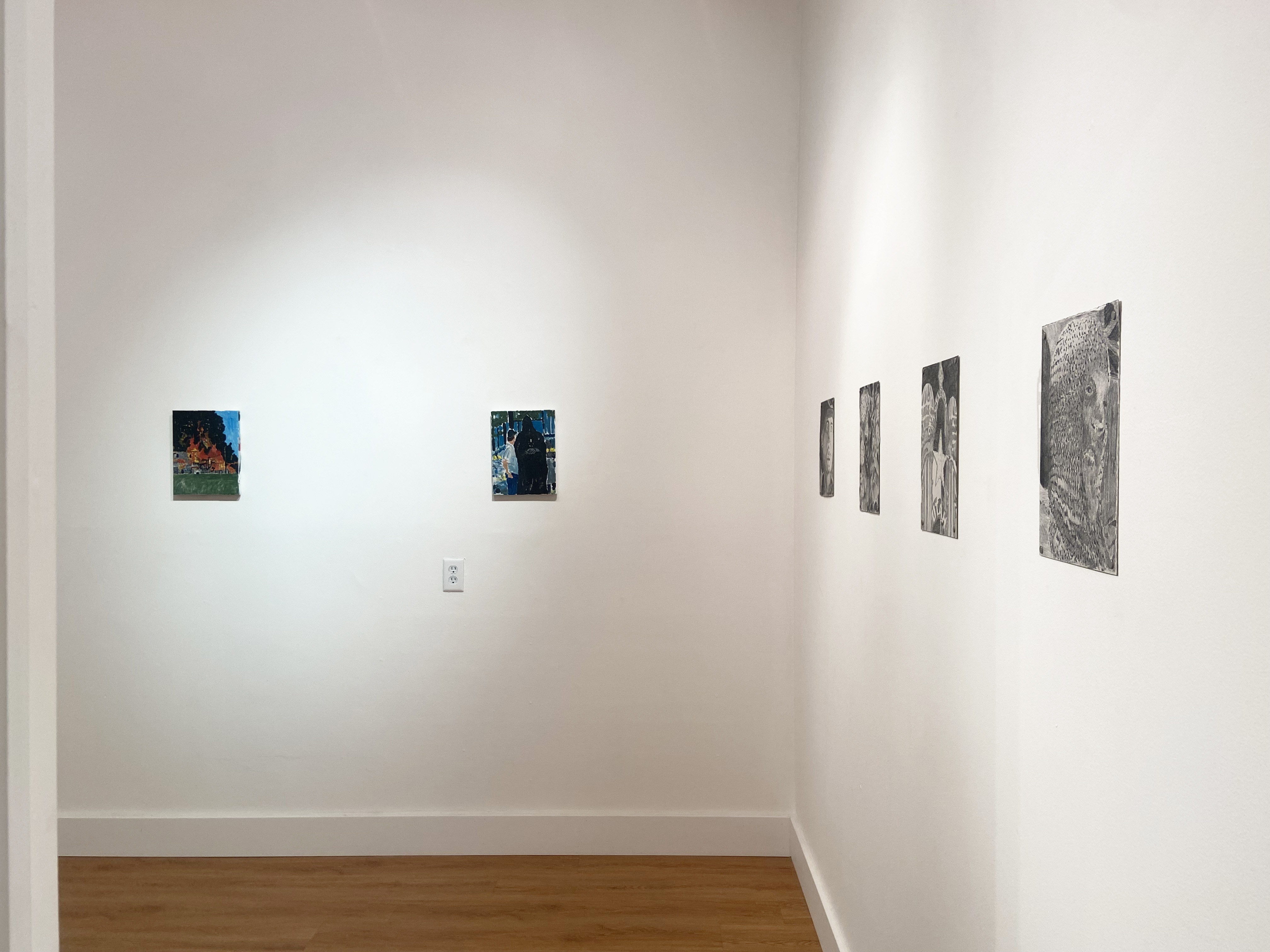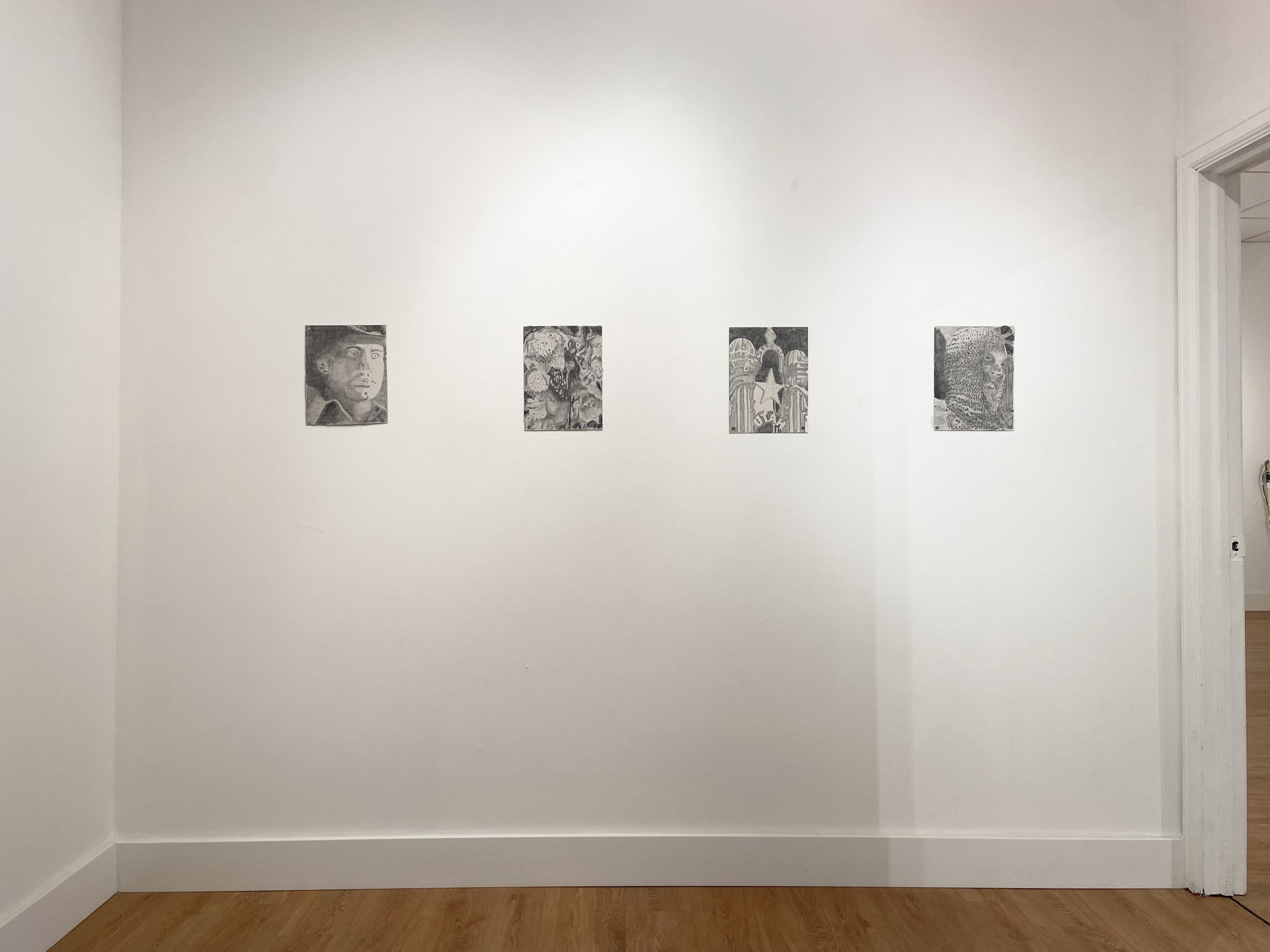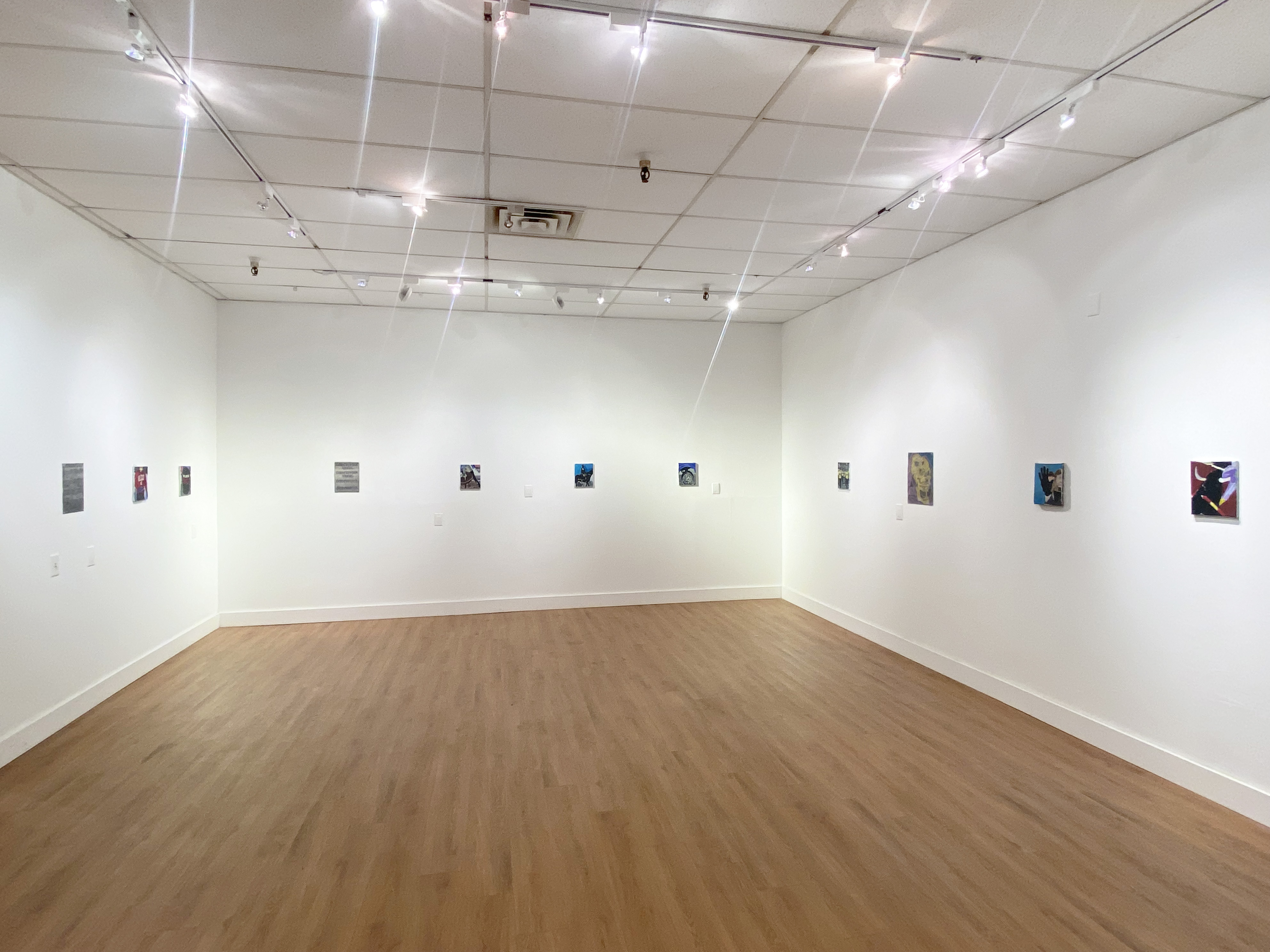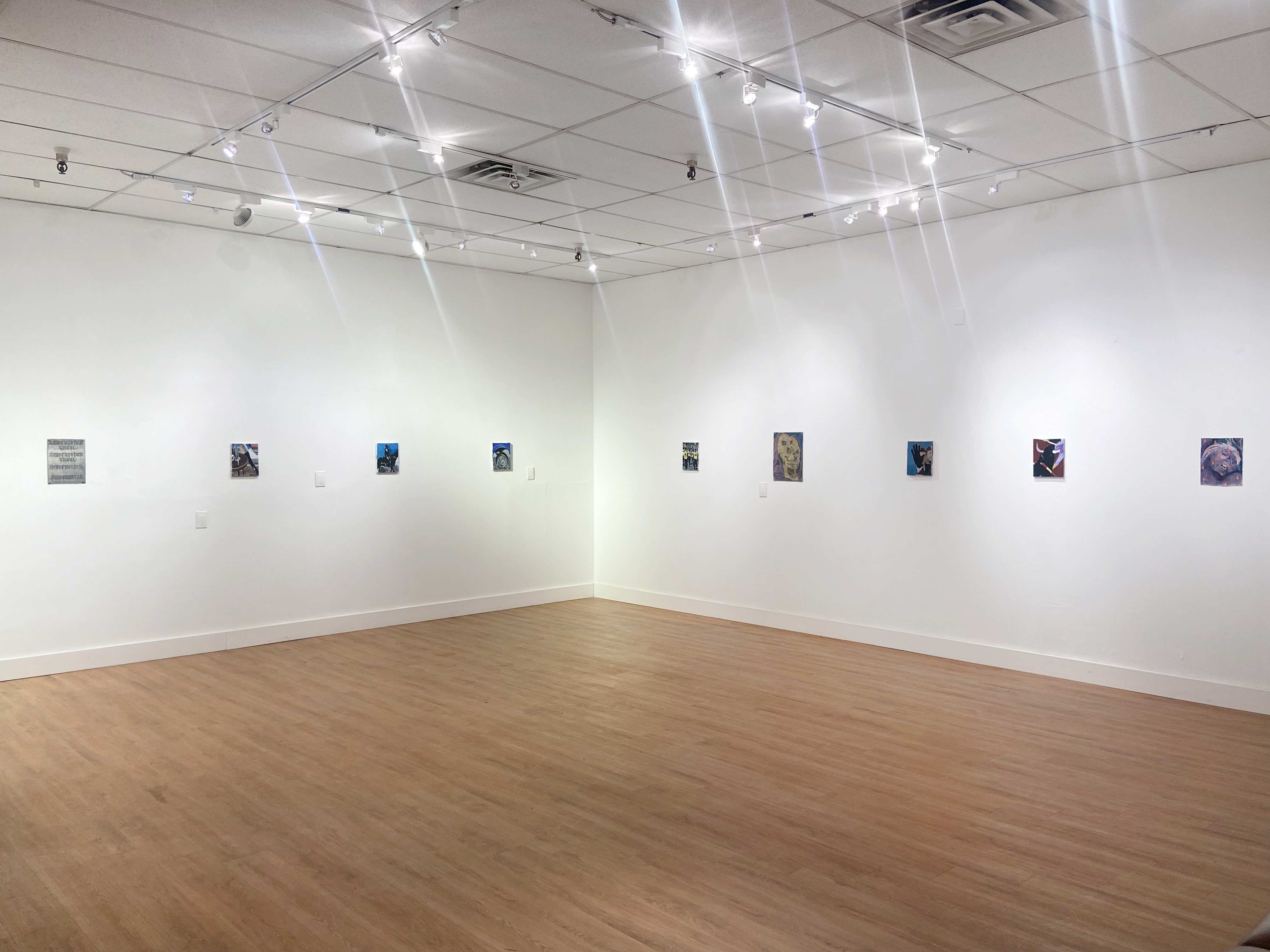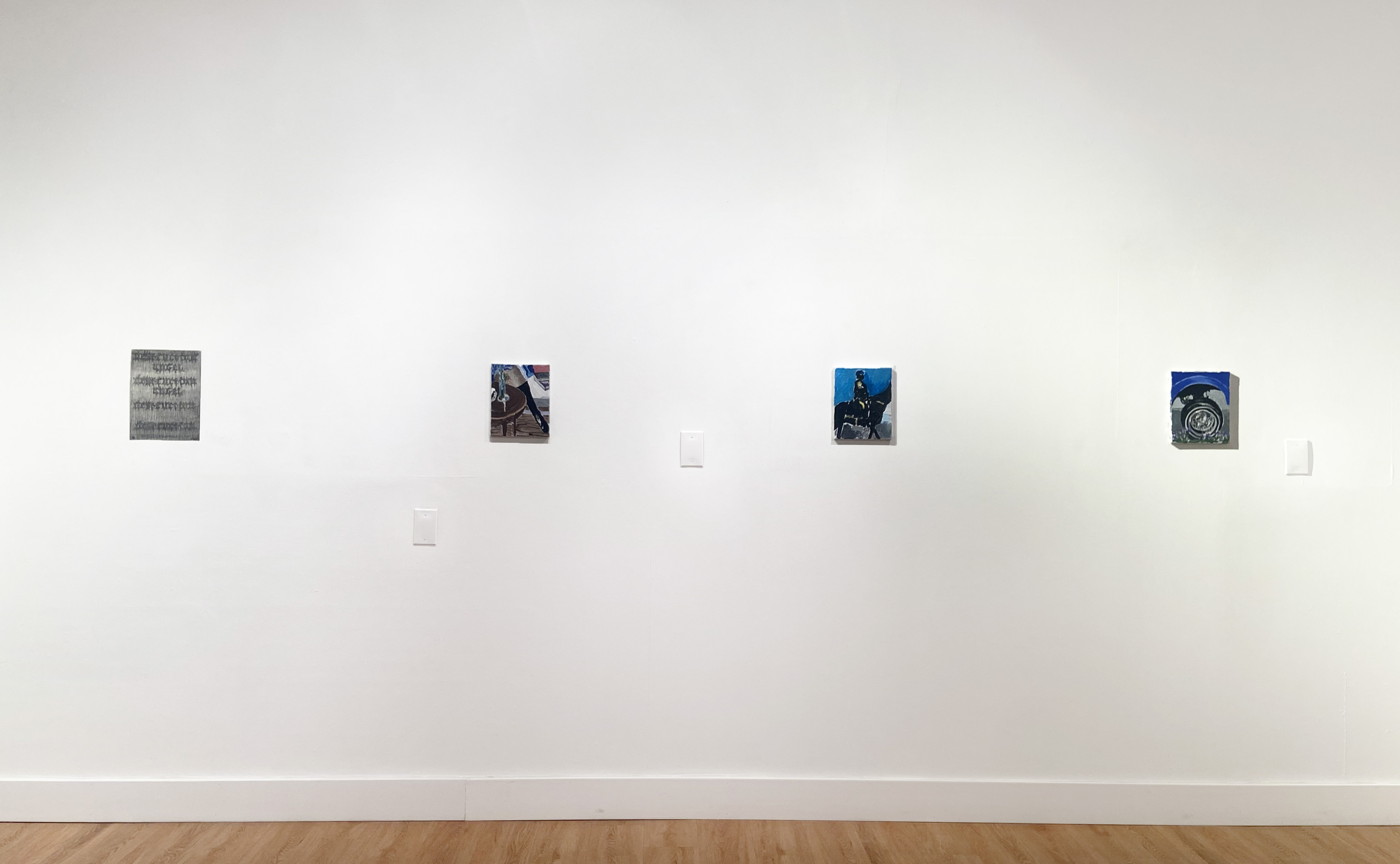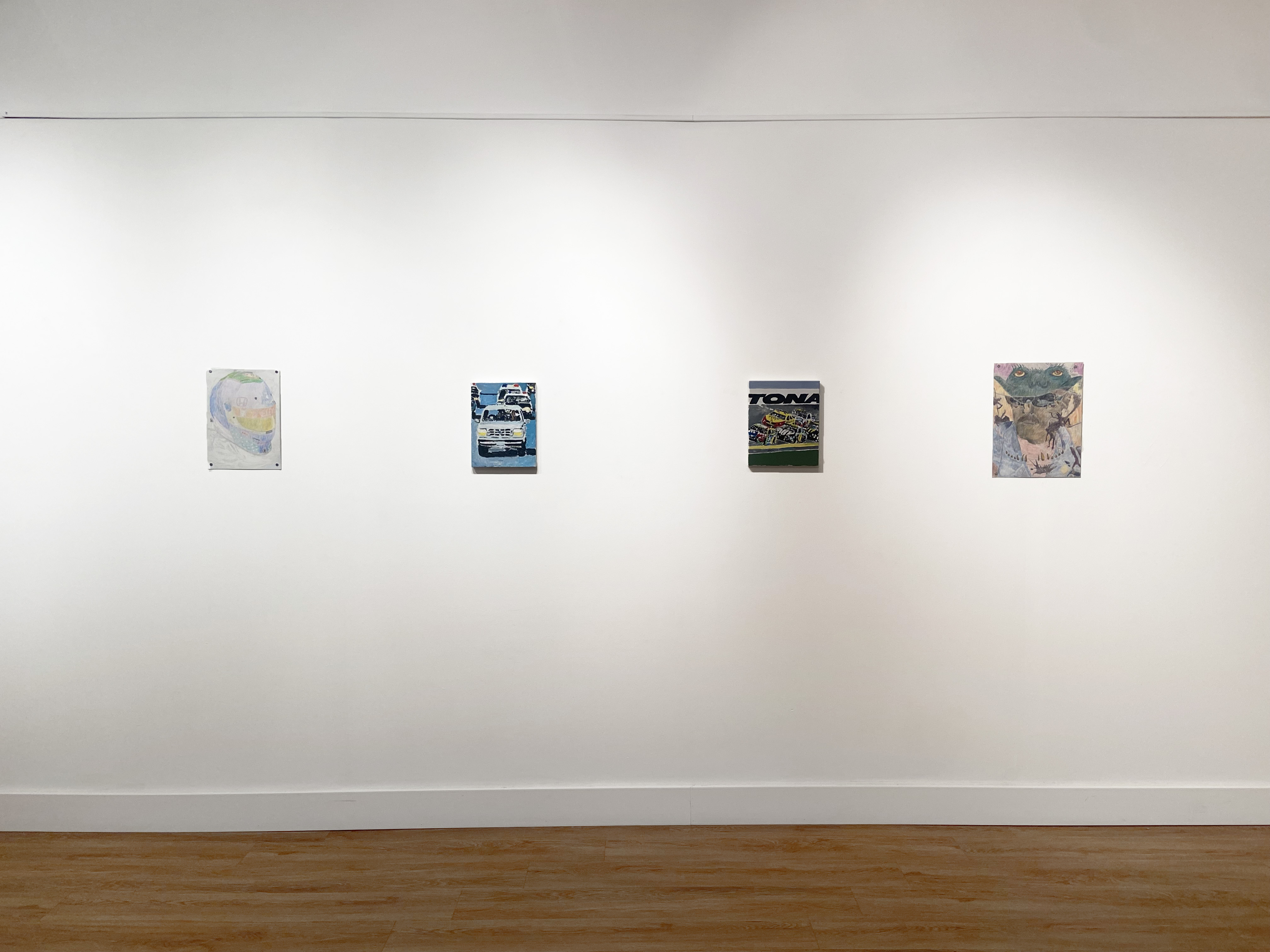 Works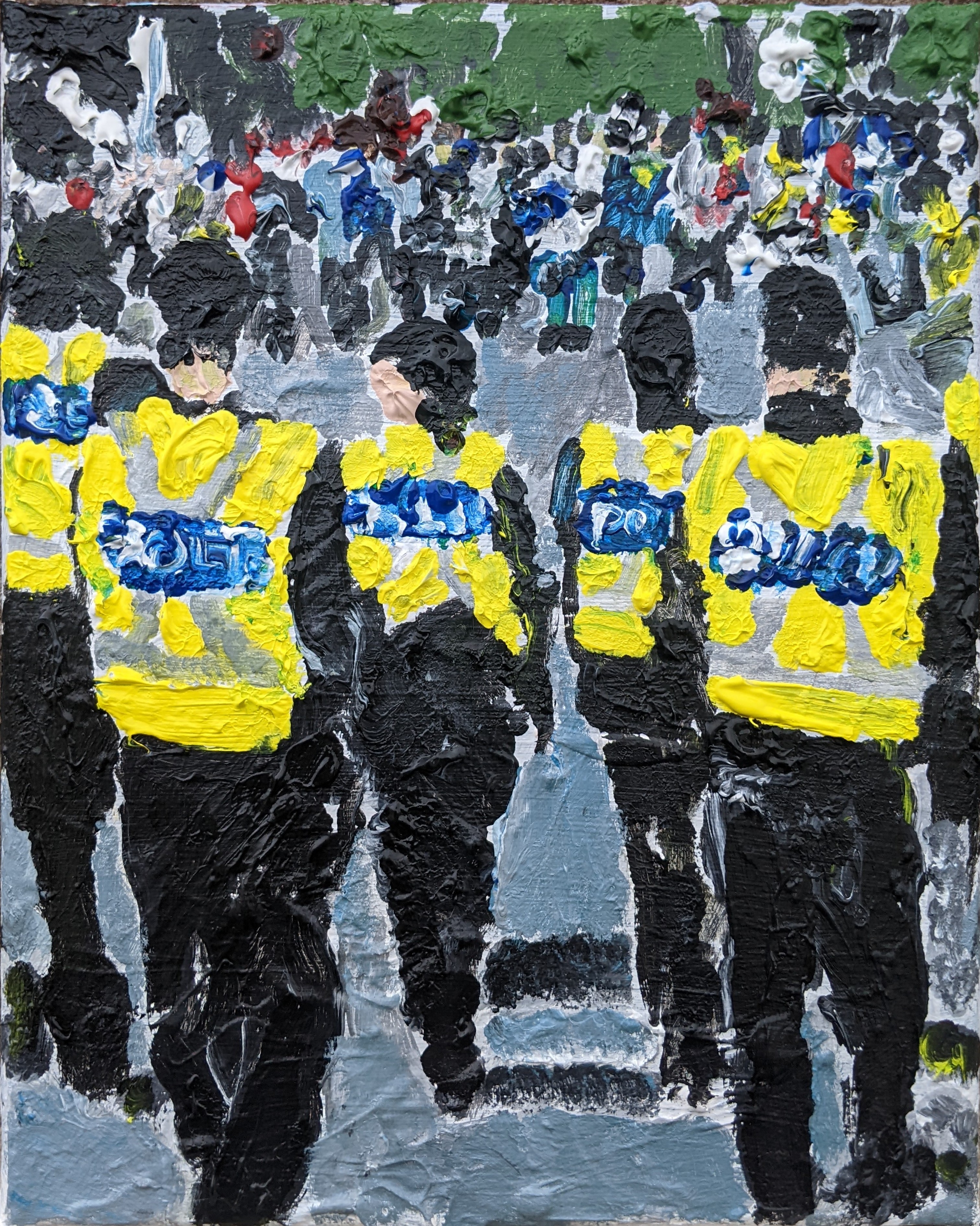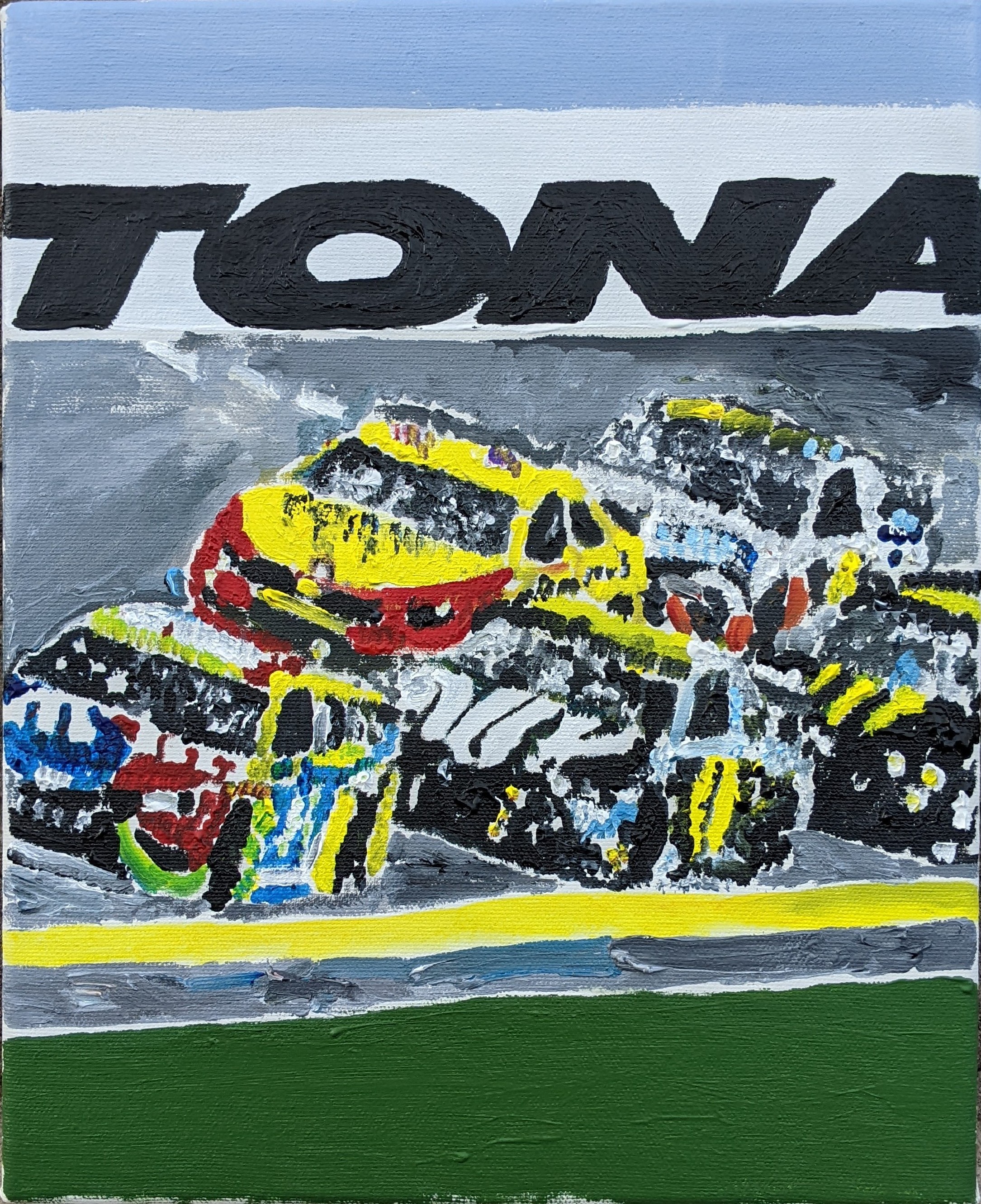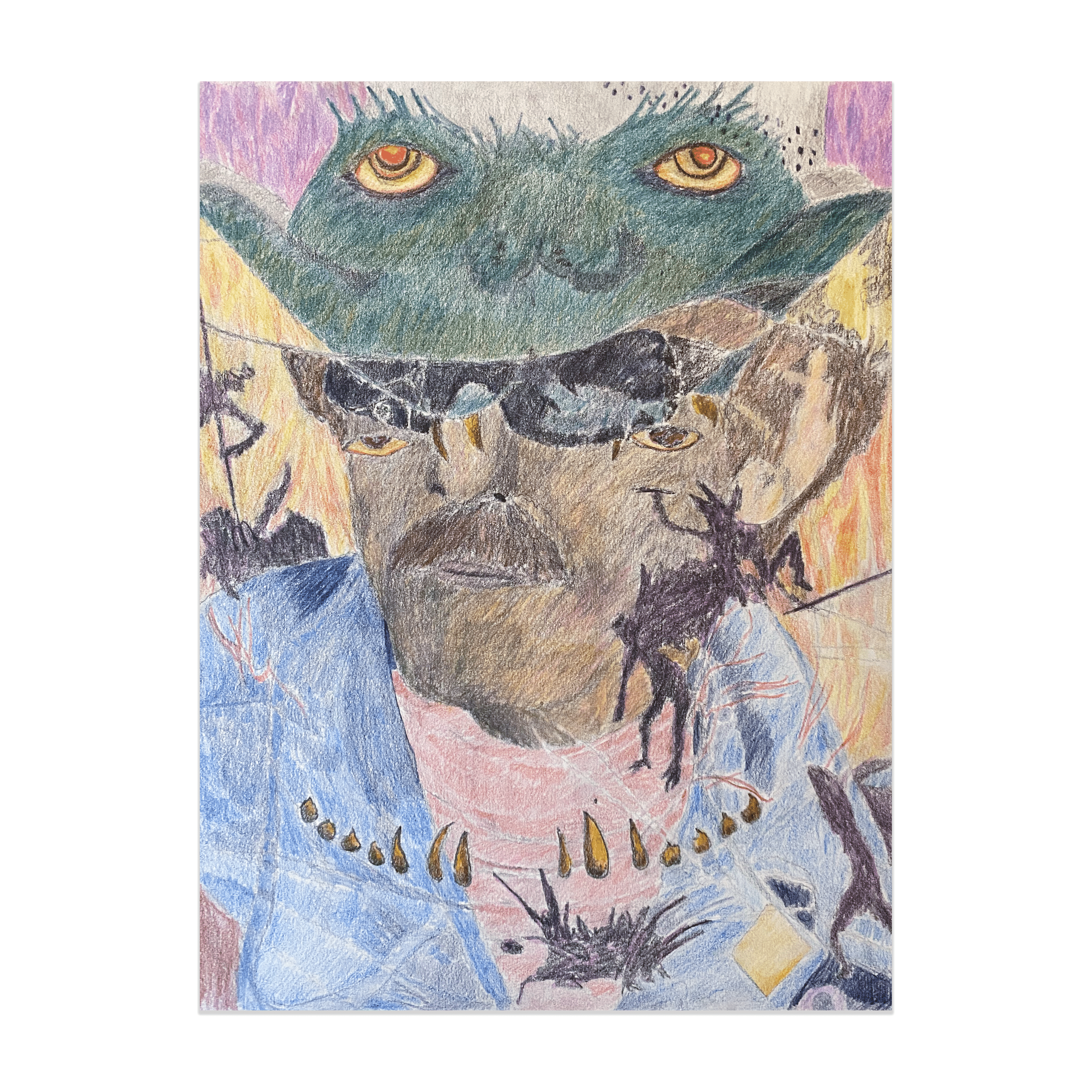 About the artists

Jacob Freeman (b. 1994) is a Canadian artist based in Vancouver, British Columbia. Jacob obtained his BFA with honors from the University of Western Ontario in 2016. Motivated by a love of painting and drawing, Freeman utilizes the act of world building as a creative prompt. His work continually builds open-ended narratives that are structured to examine supernatural interventions within belief systems, historical fiction, pop culture and western painting's history.
Freeman previously held exhibitions at galleries and platforms including: RAINRAIN Gallery, Digital; Mepaintsme, Digital; This Month Only, Toronto; Racecar Factory, Indianapolis; Abbozzo Gallery, Toronto; Art Gallery of Mississauga, Mississauga; Forest City Gallery, London; Quest Art, Midland.

These works on paper originate from a utilitarian daily practice of drawing. Freeman sees drawing as a medium to build a tactile catalogue of imagery and thought that could later serve as entry-points into his larger practice. Drawings combine imagery from a myriad of sources: historical painting, NASCAR, cartoons, heavy metal, film, and Western religion. This eclectic band of imagery cross pollinates and informs one another to build a fiction loosely based upon premises from research interests of mythology, fantasy and lore.

The drawings celebrate the immediate low stakes gratification specific to the medium. Representation, mimicry and collage are utilized as pathways to build narrative devices. These devices are employed in a fantasy narrative that exists within an imagined realm specific to Freeman's practice. In this fictitious world, storytelling is used as a way to examine belief systems, pop culture and the supernatural as it pertains to identity formation.

Tyler Armstrong is a Canadian artist who works with figurative based acrylic and oil based paintings, drawings and collage. He has showcased work in solo and group exhibitions in Toronto, Los Angeles, Ottawa, Hamilton and London. In 2013, he was invited to showcase work in the group show Borderline, at the Living Arts Center in Mississauga alongside a roster of contemporary emerging and mid-level career artists. In that same year he exhibited a two week long show at the Gladstone Hotel in Toronto, entitled Paradise Lost. In 2012, Tyler presented his first solo show in Toronto at Goodfellas Gallery; he would go on to have consecutive solo shows in 2013 and 2014 in the same space. His most recent solo effort was in January of 2022 in Toronto where he exhibited a new collection of work.

In 2015 he joined Angell Gallery's Summer Group Show and participated in the annual VIBE Arts auction (an organization that benefits youth arts in Toronto), which was curated exclusively by Angell Gallery. In 2016, Tyler was included in and co-curated the group exhibit, Full Spectrum, at the Living Arts Center in Mississauga.

In 2017, Tyler's painting 'Hypocrite' was chosen by Spanish publisher, Fulgencio Pimentel, to be featured on the cover of author Ruben Lardin's latest novel, "La hora atomica" (The Atomic Hour). He was included in the Sussex Contemporary's inaugural month-long group show in Ottawa in that same year. In 2017 and 2018, Tyler created and curated three consecutive group shows of emerging and mid-level career artists under the banner 'Simmer' in Toronto as well as exhibited works in a group exhibit in Los Angeles.

Tyler recently created a body of new work which culminated in a solo show in Toronto in January of last year as well he exhibited paintings and collages in the group show 'Fractured Utopia' at Karsh Masson Gallery in Ottawa.